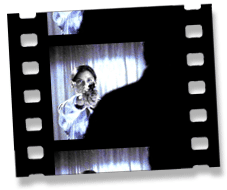 Broadcast
History


Sep 1
Outdoor Channel
Sep 1
Outdoor Channel
Sep 1
Outdoor Channel
Sep 1
Outdoor Channel
Sep 1
Outdoor Channel
Sep 1
Outdoor Channel
Aug 5
Headline News
Aug 1
Headline News
Jul 23
Headline News
Jul 19
Headline News
Jul 10
Headline News
Apr 20
FoxNews
Apr 20
FoxNews
Apr 20
FoxNews
Feb 2
CNN
Feb 2
CNN
Feb 2
CNN
This year we've reached
5 million* TV sets!

*According to ratings


Millions are hearing the truth:
Guns prevent crime and save lives
Once upon a time TV only told Americans that guns and gun owners are the cause of crime and violence in America.
Every time a crime is committed with a gun, or some lunatic shoots up a school or restaurant, the TV news media gives the event obsessive news coverage.
But they never tell Americans about all the tragedies that are averted by citizens using guns in self-defense.


They never tell people that law abiding citizens use their guns to avert far more acts of violence than are caused by criminals with guns.


They never tell citizens the stories of mass shootings that have been prevented by one lone citizen with a gun.


They never tell you about the women who save themselves from rape by brandishing a gun.


They never tell you about the homeowners who save their property and their families simply by showing a gun to demonstrate that they are not defenseless.
But now we're changing all that. Our TV ads are reaching millions of people with the message that guns prevent violence and save lives. And this page is the place to come for regular updates about our growing campaign of TV advertising to promote the virtues of widespread gun ownership.
Or, better yet, you can get real-time updates of new ad broadcasts and other Armed & Secure outreach projects by subscribing to our free e-newsletter, Armed & Secure Review. To subscribe, click here.
Or, if you want to help us run more ads more often to more and more people please consider becoming a member of our Broadcast Team by making a financial contribution today.
You'll enjoy the satisfaction that comes from knowing that you're helping to turn TV from a source of anti-gun lies to a tool for spreading pro-gun truth.


Plus, you'll also receive many other benefits that you can use to help you convince your family, friends, neighbors, and co-workers that guns prevent violence and save lives. To make your contribution to this effort, click here.